WHAT IS the FED IS BEST Foundation?
The Fed Is Best Foundation is a non-profit, volunteer organization of health professionals and parents who study the scientific literature on infant feeding and real-life infant feeding experiences of mothers through clinical practice and social media connections. We work to identify critical gaps in current breastfeeding protocols, guidelines, and education programs.   We provide families and health professionals the most up-to-date scientific research, education, and resources to practice safe infant feeding with breast milk, formula, or a combination of both.    We provide safe,  infant feeding education for breastfeeding, mixed-feeding, formula-feeding, pumped-milk-feeding, and tube-feeding mothers and families to prevent feeding complications to babies that have become too common from the pressure to exclusively breastfeed at all costs.
OUR MISSION: WHY "FED IS BEST"
The most recent data shows alarming trends in infant feeding, namely a rise in hospitalizations for feeding complications in exclusively breastfed newborns who don't receive enough breast milk, including increasing rates of excessive jaundice (hyperbilirubinemia), hypoglycemia, and dehydration, which can threaten a newborn's brain. All mothers who wish to breastfeed should be supported in doing so while ensuring their child receives all the nutrition they need to remain healthy and safe. However, through our research, clinical practice experience and the countless stories we've received since launching this campaign, we have found that mothers often feel immense pressure by society and by current breastfeeding protocols to only breastfeed their newborns, even when they do not have enough milk to do so. When they do, they often cannot gauge if their infants are getting enough. While mothers and health professionals are taught that it is rare to have insufficient breast milk, insufficient breast milk production affects at least 1 in 5 women in the first days of an infant's life. Without enough milk, infants can starve, and starvation can cause brain injury leading to preventable cognitive and developmental delays and an increased risk of seizure disorders.
Insufficient breast milk is common, especially in the first days of life.
As a result, complications of insufficient feeding among exclusively breastfed newborns are common. The most recent studies show:
The Fed Is Best Foundation is here to represent and advocate for the millions of families whose babies have experienced complications under current breastfeeding protocols or who have been shamed for choosing any number of clinically approved and safe feeding options for their babies.  We hope to educate mothers to be informed about the quantity and quality of milk their infants receive in order to prevent these complications.  We hope to support mothers feeding choices devoid of external feeding agendas.
Our motto is, above all else, Fed is Best.
Fed is Best Foundation is a registered 501(c)3 non-profit organization with a strict policy of not accepting any funds or donations from organizations or companies that obtain revenue from infant feeding products or services, both breast- and formula-feeding. We do this in order to provide parents and health professionals unbiased and safe infant feeding advice. Our organization is funded by the private donations of our supporters, which include health professionals and parents. Our safe infant feeding education resources are provided for free because we believe that safe infant feeding is a human right and should be available to every family.
(For evidence-based data, statistics, and infant feeding information and guidance, please visit our Parent Resources page and blog.)
WHO WE ARE: CO-FOUNDERS
Christie del Castillo-Hegyi, M.D., Board Certified Emergency Physician, Newborn Brain Injury and Breastfeeding Complications Investigator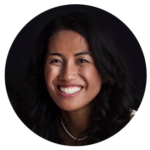 Dr. del Castillo-Hegyi is an American Board-Certified Emergency Physician and one of the Co-Founders of the Fed is Best Foundation, a non-profit organization dedicated to preventing complications of insufficient feeding from exclusive breastfeeding that result in infant brain injury and developmental disabilities. Dr. del Castillo-Hegyi has studied the effects of glucose on neonatal ischemic brain injury at Brown University under neonatologist, Dr. Barbara Stonestreet. She subsequently studied HIV Immunology at the National Institutes of Health where she co-developed a novel therapeutic agent against HIV. She attended medical school at the University of California, San Francisco. She trained in Emergency Medicine at the University of New Mexico. She is an adjunct faculty member in the Department of Emergency Medicine at the University of Arkansas for Medical Sciences in Little Rock. She studies the scientific literature on newborn brain injury from jaundice, dehydration, hypernatremia, and hypoglycemia as it relates to insufficient and delayed breast milk production and insufficient infant feeding. She investigates the real-life breastfeeding stories of mothers through social media on her Facebook page and has a following of over 630,000 representing families and health professionals in nearly every continent. She leads a group of almost 200 physicians, nurses, and lactation consultants who support the Foundation's work to provide health education and patient safety recommendations to prevent complications of infant insufficient feeding through the Foundation's website at fedisbest.org. She and her Co-Founder, Jody Segrave-Daly, RN, IBCLC, and her volunteer health professional moderators directly support over a thousand mothers through the Fed is Best Parent Support Group to safely and sufficiently feed their infants to prevent rehospitalization. She has been invited to speak at a national neonatology conference and hospital grand rounds on the Dangers of Insufficient Exclusive Breastfeeding and has advocated for increased laboratory and clinical monitoring of exclusively breastfed newborns to prevent starvation-related complications, brain injury, and long-term disability. She has spoken at the U.S. Task Force for Pregnant and Lactating Women raising awareness of these complications that occur on a daily basis in hospitals across the globe. She, along with Jillian Johnson, the mother of Landon Johnson who died from starvation-related complications of exclusive breastfeeding, appeared on the Doctors Show. She and Co-Founder Jody Segrave-Daly, RN, IBCLC, senior advisors of the Fed is Best Foundation and guest experts in neonatology and neonatal hypoglycemia have met with the top officials of the World Health Organization breastfeeding guidelines program to discuss the safety issues related to the Baby-Friendly Hospital Initiative.
Contact directly at christie@fedisbest.org
B. Jody Segrave-Daly, Registered Nurse, International Board Certified Lactation Consultant (IBCLC), Newborn Nursery and Newborn Intensive Care Unit Nurse, founder of The Momivist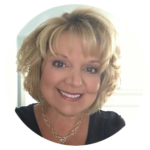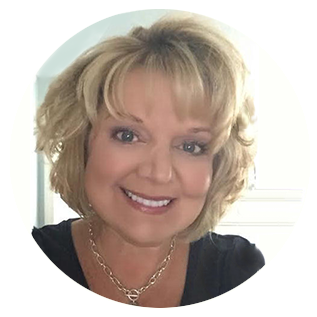 Jody's entire 25-year nursing career has been dedicated to caring for healthy and medically fragile babies in the nursery and NICU. When she began her community-based infant feeding practice 9 years ago, she was not prepared to see the significant numbers of babies who were suffering from accidental starvation complications. The stories she heard were the same – distressed mothers were being told to never supplement their crying, sleepy, jaundiced, and dehydrated babies – or risk ruining their breastfeeding relationship and milk supply. She has comforted countless mothers all over the world who believed it was rare to underproduce breast milk and often felt betrayed by their healthcare teams, their own bodies, and the social pressure that insisted "Breast Is Best." Now a staunch advocate for the Fed Is Best movement, Jody now works to debunk those myths while supporting mothers to breastfeed, mix-feed, pumped-milk-feed, formula-feed and tube-feed their babies.  She has her own Facebook page and blog at the Momivist where she uses science and her years of clinical experience to support infant feeding.  Read about her journey as a lactation consultant at Why I'm a Momivist.
Contact directly at Jody@fedisbest.org
Meet the Fed is Best Foundation Advisors and Advocates.
Fed is Best Foundation Bylaws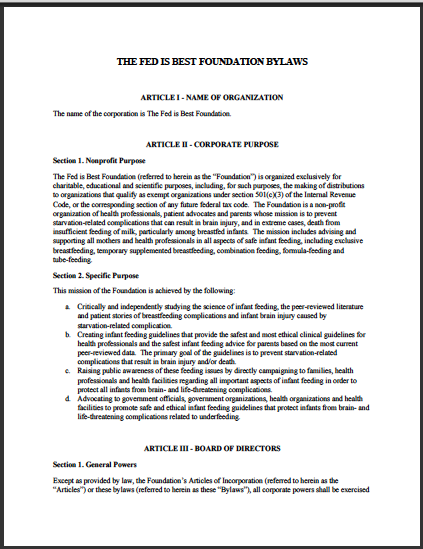 Fed is Best Foundation Conflicts of Interest Statement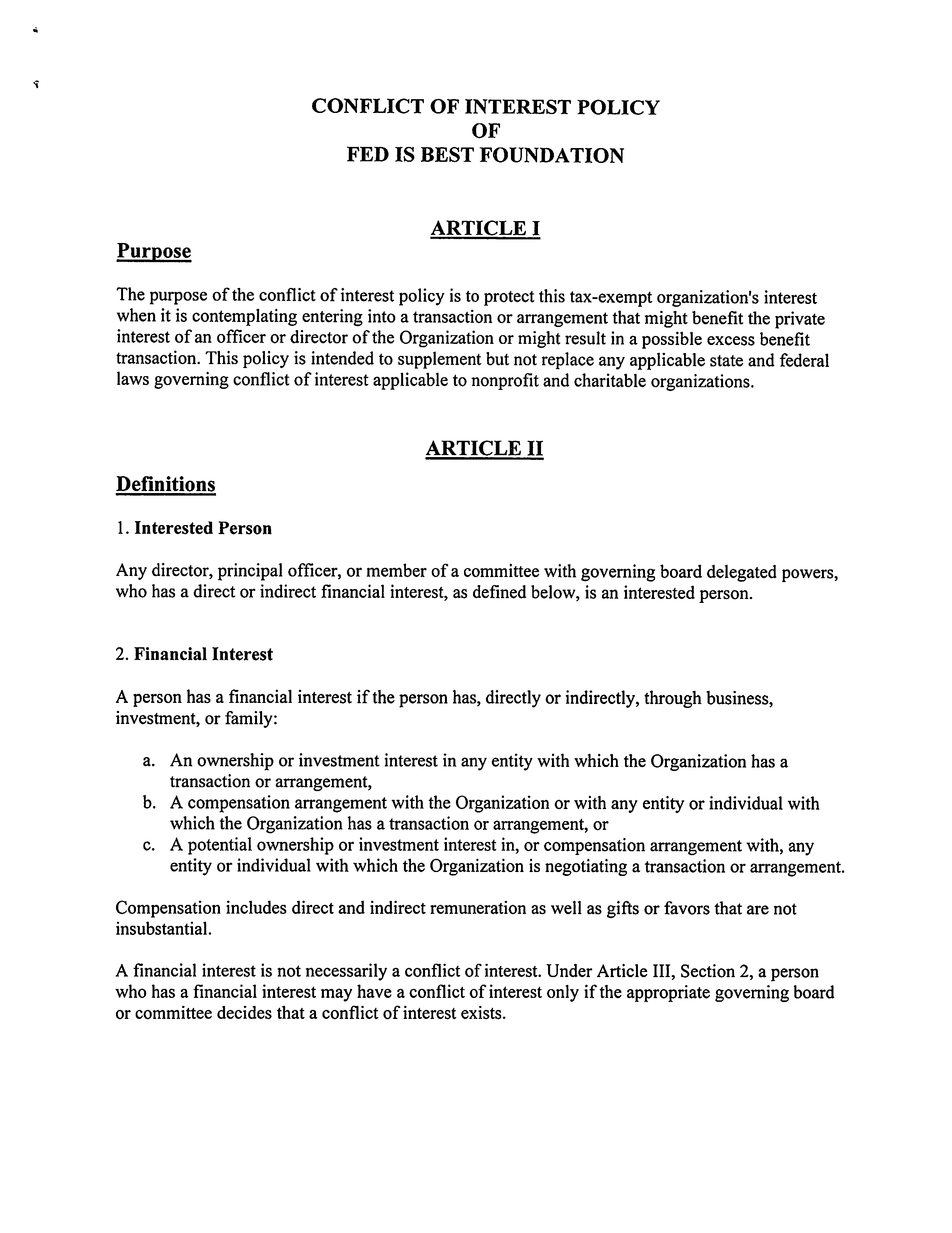 Go here to see the Fed is Best Foundation Financial Statements.
FAQs–The Most Common Questions Answered At The Fed Is Best Foundation
FAQs: Does The Fed Is Best Foundation Believe All Exclusively Breastfed Babies Need Supplementation?
Do You Believe Exclusive Breastfeeding is a Good Goal to Promote?: FAQs Part 3