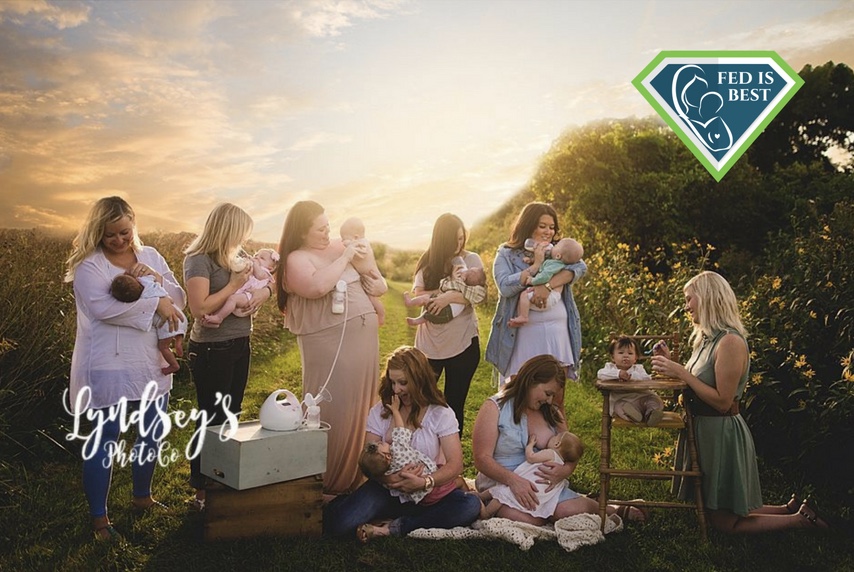 We are the Fed Is Best Foundation, and we thank you for visiting our donation page! Your contribution of any size is greatly appreciated – and will help us meet our goals and work to ensure that all babies are fed and nourished with safe, evidence-based practices.  We are a U.S. tax-exempt 501(c)3 non-profit organization, and any donations made to the Foundation are eligible for tax-exemption on your tax filing.
A special bonus for this fundraiser is that gifts of $10 or more get a special thank you! #FedIsBest Advocates donating $10 and up will receive a #FedIsBest charm (only available here!). Alternatively, healthcare professionals have requested the Fed is Best button to show their support of the Fed is Best Foundation while discussing safe feeding options with their patients.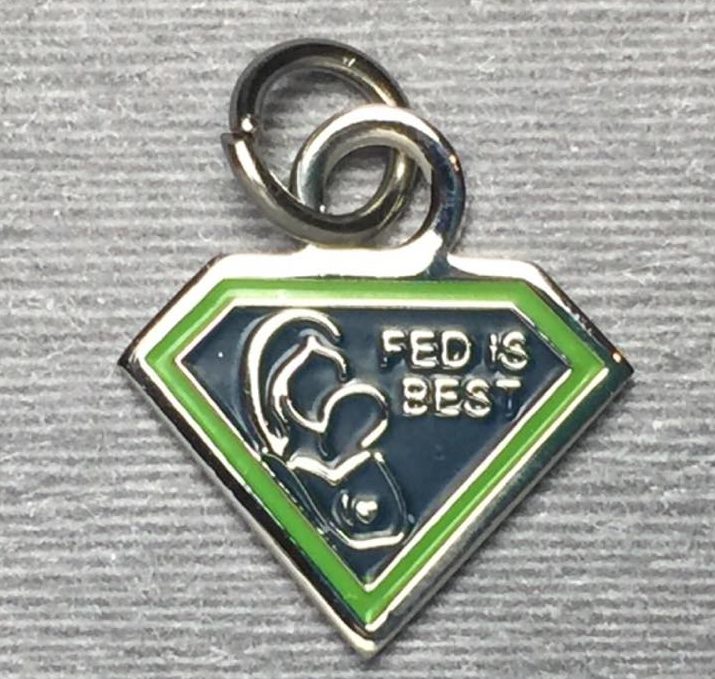 Proudly show your support for all parents and feeding methods and help us reach our goal to ensure all babies are fed and nourished safely in the ways that are best for them and their families.
Who We Are
The Fed Is Best Foundation is a non-profit, volunteer organization of parents and health professionals who study the scientific literature on infant feeding and real-life infant feeding experiences of mothers through clinical practice and social media connections. We work to identify dangerous gaps in current breastfeeding protocols, guidelines, and education programs and provide families and health professionals with the most up-to-date scientific research, education, and resources to practice safe infant feeding with breast milk, formula, or a combination of both.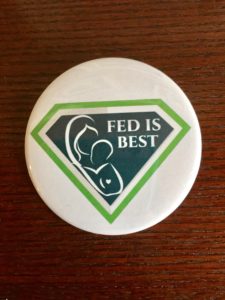 Our work honors all the ways babies are fed and nourished by promoting safe, evidence-based practices, and strives to empower parents and parents-to-be with information on how to feed their babies safely, identify feeding risk factors, work with health care providers, recognize signs of feeding issues and related infant health conditions, and avoid infant re-hospitalizations and negative outcomes.
(You can learn more about us and our mission here.)
Why We're Fundraising
We thank you for your fundraising support because, as many of you may know, our tiny non-profit organization has had a growth spurt this year!
Not only have we built this informational website and grown our following by leaps and bounds, but we've worked tirelessly to produce evidence-based content that aligns with our mission of promoting and educating families on the safest, most brain-protective methods of feeding infants.
We're looking to top that in the new year – and we've got some BIG goals, so we'll need your help to achieve them!