Complications from the Baby-Friendly Protocol
The Fed is Best Foundation has received tens of thousands of stories from mothers whose children have suffered serious starvation-related complications while exclusively breastfeeding with insufficient breast milk. The most common reasons mothers cite for these complications were failures by their health providers and health educators to teach them about:
the signs of insufficient feeding
the common possibility of delayed or insufficient milk
the risk of hospitalization, brain injury and disability from excessive jaundice, dehydration and hypoglycemia
Some infants suffered days of hunger and thirst; others weeks. An unacceptable number suffered brain injury and long-term disability. Rare infants have died. They have shared their stories in order to prevent it from happening to other newborns and raise awareness among health professionals to provide breastfeeding support that prioritizes patient autonomy and safety.
After reading the stories submitted to the Fed is Best Foundation, read more stories published in the media.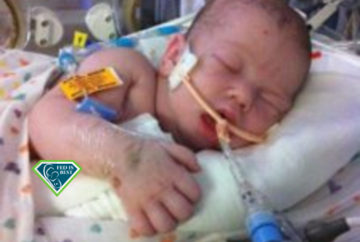 BY JILLIAN JOHNSON WITH COMMENTARY FROM DR. CHRISTIE DEL CASTILLO-HEGYI Landon would be five today if he were still alive. It's a very hard birthday–five. It's a milestone birthday. Most kiddos would be starting kindergarten at this age. But not my little guy. I wanted to share for a long time about what happened to … Continue reading If I Had Given Him Just One Bottle, He Would Be Alive.