Information for Hospitals: Ensuring Safety for Breastfed Newborns
Among the leading causes of newborn extended and repeat hospitalizations are complications of insufficient feeding in exclusively or near-exclusively breastfed newborns. The most common reasons for insufficient feeding are due to insufficient colostrum/breast milk production and delayed onset of copious milk production. Insufficient feeding results in the complications of excessive weight loss, dehydration, hyperbilirubinemia, hypernatremia, and hypoglycemia. These complications not only lead to preventable hospitalizations and health care costs but can also lead to brain injury and permanent disability among affected newborns.  These complications not only put newborn patients at serious risk but also put health providers, hospitals and the health care system at risk.
Insufficient breast milk is common, especially in the first days of life.
22% of motivated, lactation-supported exclusively breastfeeding mothers experience delays in copious milk production that increase the risk of excessive weight loss in their newborns by 7-fold.[1]
As a result, complications of insufficient feeding among exclusively breastfed newborns are common. The most recent studies show:
This page has been created to provide hospital administrators, health insurers and health care providers information on how to ensure patient safety related to infant feeding, particularly for exclusively breastfed newborns.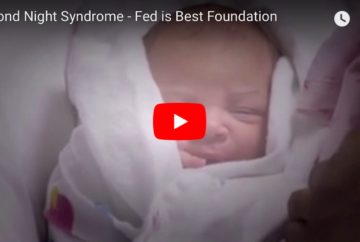 Complication of insufficient feeding in exclusively breastfed newborns, like hyperbilirubinemia and hypoglycemia are common. The early signs of those complications are frequent or constant crying and prolonged or unsatisfied nursing (where baby latches and unlatches in response to insufficient milk at the breast). These signs are also called the Second Night Syndrome, which put an infant … Continue reading Second Night Syndrome: Complications in Exclusively Breastfed Newborns