Santa Fe, New Mexico—On May 2-3, 2018, Dr. Christie del Castillo-Hegyi, Co-Founder of the Fed is Best Foundation had the honor of giving the following presentation to the largest hospital in Santa Fe, NM, CHRISTUS St. Vincent whose safety and quality improvement program is leading the way toward optimizing newborn breastfeeding support. The Grand Rounds conference was held over two days and were attended by approximately 80 physicians, nurses, lactation consultants and other health professionals who contributed to a very positive discussion of safe breastfeeding support in the newborn period. For hospitals interested in promoting safe breastfeeding practices to reduce newborn extended and repeat hospitalizations for the complications of hyperbilirubinemia, dehydration, hypernatremia and hypoglycemia, please contact us at contact@fedisbest.org.
To view the PDF of the talk, please click on the image below.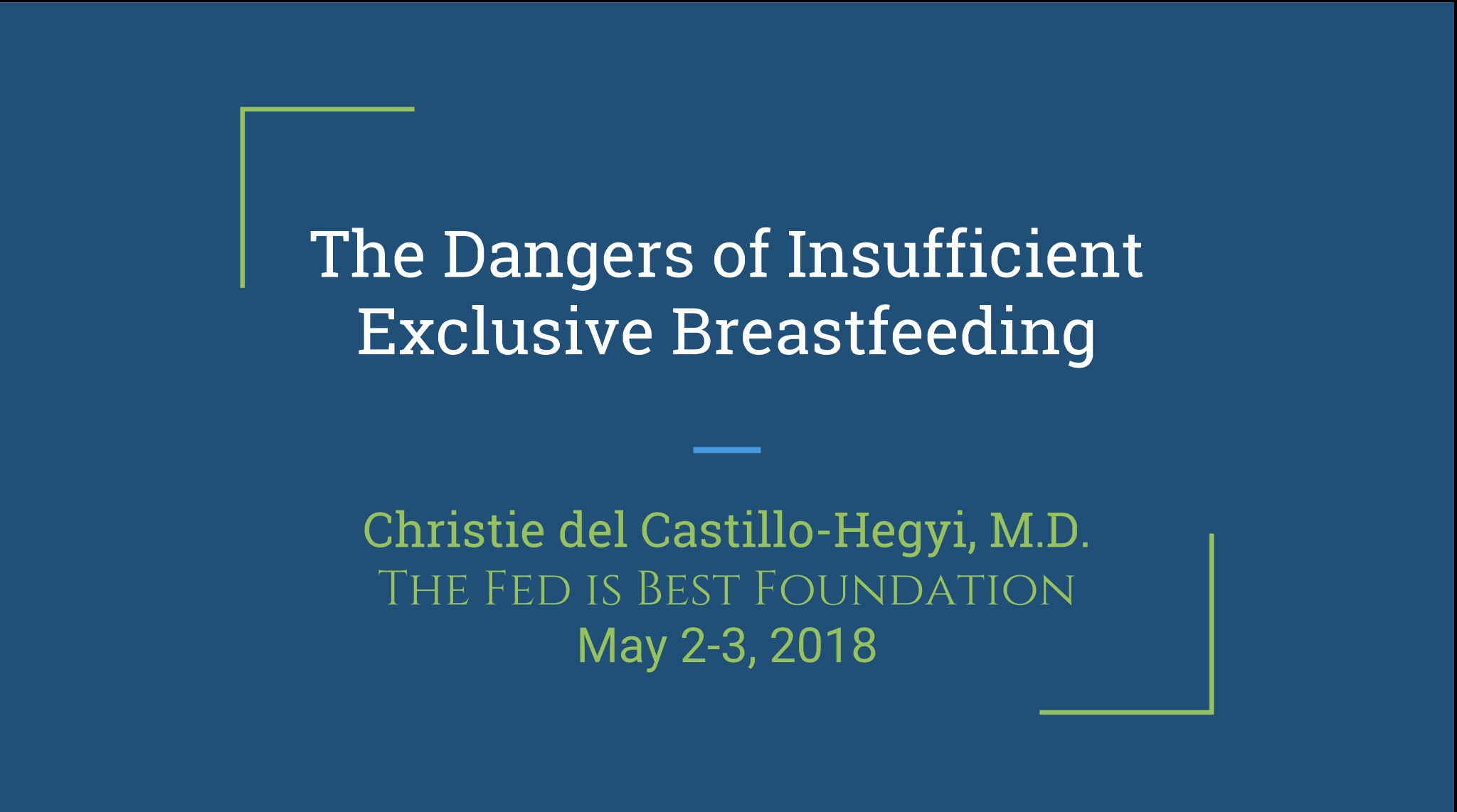 Dangers of Insufficient Exclusive Breastfeeding
References: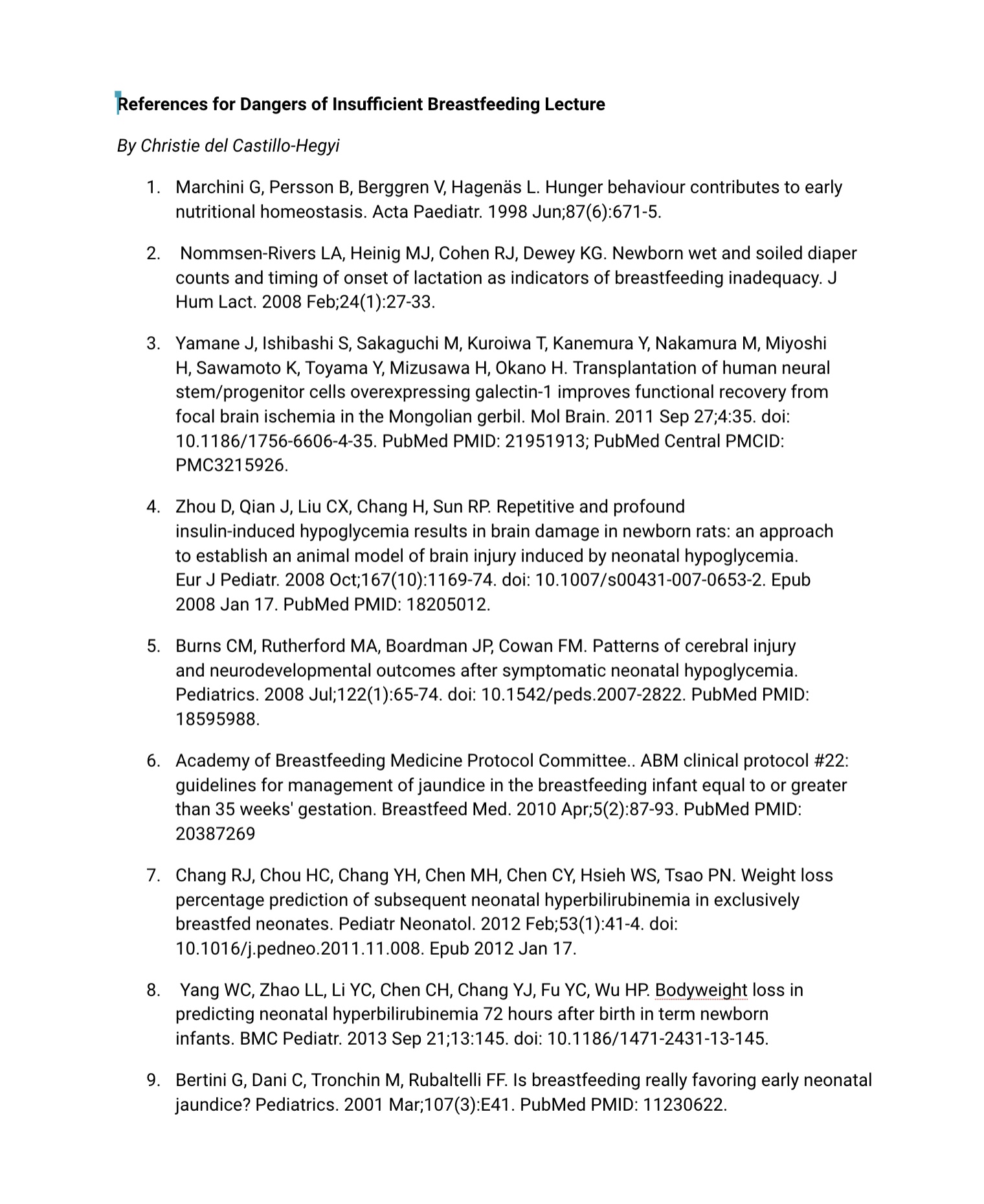 References for Dangers of Insufficient Breastfeeding Lecture
The safety of the Baby-Friendly Hospital Initiative has been questioned by many newborn nurses, general pediatricians and neonatologists. At the 2018 Fetus & Newborn Conference, a national neonatology conference, Dr. Jay Goldsmith presented a talk entitled, "Is Baby-Friendly Baby Safe?" Click the following link to read about the presentation.