Denise Cortes
posted: January 12, 2017, 1:03 am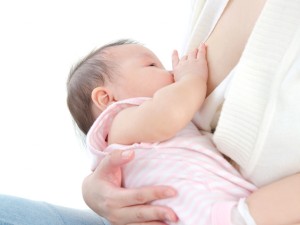 Breastfeeding my babies was really important to me. It meant so much to me to have that unbreakable bond, to nurture my sweet babe at my breast, to have him drink the natural, healthy milk that was made just for him. I knew so many breastfeeding moms with lovely, chubby babies gulping happily underneath nursing blankets. In my mind, that was what real motherhood looked like.
When I was pregnant with my second child I made a promise to myself. No bottles. No formula. No pacifiers. Just the breast. This baby will be exclusively breastfed. And then I became obsessed with the idea of it, researching, watching videos and reading and talking to other moms about it. When my son Diego was born, he went right to the breast, just as I planned…
…When I saw this post from the Fed is Best Foundation, Accidentally starving my baby broke my heart, but made me want to help other moms, it stopped me in my tracks. It was my story. The baby boy looked so much like my own son — scrawny, underfed, his fontanel slightly sunken in — and my heart skipped a beat. It made all of those feelings of sadness and inadequacy come flooding back, even though Diego just celebrated his 18th birthday this week. It's hard to imagine my big, strapping son with a booming laugh who can eat half a pizza without even trying as this tiny little baby in need of nourishment but the memories are vivid for this mama.
Read more at Baby Center.