One of the most important skills to learn to keep a breastfed baby well-fed is a good breastfeeding latch. Stanford Medicine has an excellent series of videos and instructional pages on achieving a good latch.  It is particularly important for first-time breastfeeding mothers to get a good idea of how a newborn baby is taught to achieve a deep latch in order to prevent nipple trauma and ensure maximum transfer of milk.  The Fed is Best Foundation has slightly different criteria for ensuring adequate feeding of newborns, which requires mothers to be mindful of the signs of infant HUNGER and to be knowledgeable about normal and abnormal lab values and weight loss while learning how to breastfeed.
The Basics of Achieving a Good Latch by Stanford Medicine
Click on the picture below to go the the page
Stanford Medicine Video instructional on achieving a good latch
Click on the picture below to go to the instructional video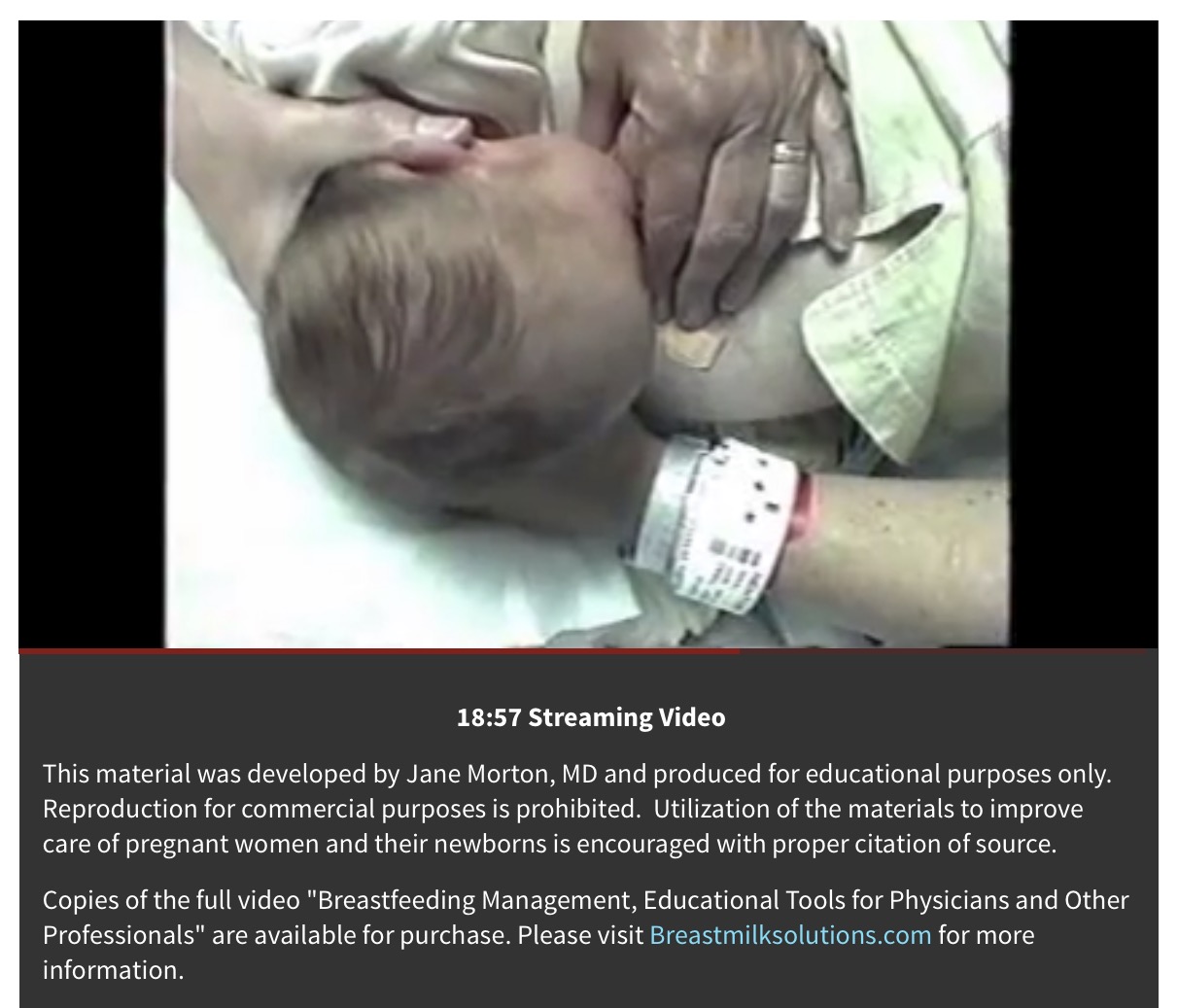 ---
We believe all babies deserve to be protected from hunger and thirst every single day of their life and we believe that education on Safe Infant Feeding should be free. If you would like to make a donation to support the Fed is Best Foundation's mission to teach every parent Safe Infant Feeding, please consider making a one-time or recurring donation to our organization.
Disclaimer:  This document does not replace in-person physician evaluation and treatment.  This document is meant to inform parents of the most recent data regarding infant feeding and to increase their knowledge on how to protect their newborns from hyperbilirubinemia, dehydration, hypernatremia, hypoglycemia and extended or repeat hospitalizations due to complications from underfeeding.  Earlier supplementation may be needed for babies who are premature or have medical conditions. It is recommended that a parent seeks evaluation by a pediatrician for any concerns regarding the health and safety of her baby if they arise.