Written by Fed is Best Foundation Co-Founder Christie del Castillo-Hegyi, M.D. 
Not many people know the rest of my breastfeeding story, the part that happened after my son's hospitalization. People assume that because I spend most of my time advocating for safe infant feeding practices by educating moms on how to breastfeed safely, that I am against breastfeeding or want mothers to feel like exclusive breastfeeding is unsafe. That couldn't be further from the truth.
Clearly if a mother has enough breast milk, exclusive breastfeeding is a wonderful way to feed her child, if that's how she chooses to feed them. But I had to learn the hard way that being a good mother is not defined by exclusive breastfeeding.
During my son's hospitalization, he was fed as much formula as he needed.  I continued to pump and handed over the 1 to 2 mLs that I could produce every three hours. It was very little, but I got the advice of additional lactation consultants who recommended that I pump every two hours, day and night, and I diligently followed that plan. In the weeks following, I tried everything recommended – I took fenugreek, domperidone (which, at the time I did not know caused cardiac arrhythmias), Reglan, drank copious amounts of fluids, and breastfed for many hours a day while supplementing after each breastfeeding session.
I got very little sleep for weeks. But because of the messages I received about breastfeeding and how important it was for me to feel like I was giving my son the very best, I persisted. I persisted with breastfeeding while supplementing with formula knowing I would never compromise my son's life and brain by allowing him to go hungry again.
Every single day I pumped and my milk supply grew drop by drop. I didn't have the benefit of my milk coming in to boost my supply until 9 weeks of life. So every drop was won with hours of pumping, breastfeeding and little sleep. All the while I gave him no more than one ounce of formula after feeding at a time being so fearful that giving him more than that would cause my hard-earned supply to diminish. After one ounce of formula, I would make him "earn" one more ounce with 10 more minutes of breastfeeding. I once clocked 17 hours of breastfeeding in one day.
I look back at that time and those hours with shame, because I realize I deprived him in ways I can't take back, by making him work hours for milk, when all he wanted was to be fed. Every ounce of formula I had to give him hurt, because it reminded me of how much I failed him as a mother by not producing the milk he needed when he needed it, and by continuing to not have enough milk to exclusively breastfeed him. I even shared these feelings with my obstetrician at my six week follow-up. She tried to comfort me by telling me that I was giving my son what he needed, but I couldn't hear it. It felt like second best. I felt like I had given my son second best, which no loving mother wants to give her child.
Weeks went by, and as he got more milk from me I got more sleep. I was lucky because I had money, privilege, a supportive husband, a three-month paid maternity leave, and only one child to take care of. Compared to many other mothers, I had all the time in the world to make it work. I also realize if I did not have just one of those elements, I would not have been able to continue to breastfeed.
Then came the day, eight weeks later, when my son no longer fussed for more milk after breastfeeding. I remember the moment he went a full 24 hours without a drop of formula. I was lying next to my husband and told him, "He got no formula today."
My milk finally came in at 9 weeks after passing retained placenta, which doubled my supply, and with it, my son quickly grew healthy and chubby. I was able to breastfeed him exclusively until he was six months old, then continued breastfeeding him until he was 20 months old.
The hours I spent breastfeeding my son are among my most cherished memories. I loved breastfeeding. While I support every kind of feeding, I personally chose breastfeeding for the sheer joy that I found in doing it. In my mind, however, I also relished in the pride of being "one of the exclusive breastfeeders."  I now look back on that pride with regret because it came with an ugly need to feel superior to moms who couldn't exclusively breastfeed. I reject that pride because I know many moms who could not exclusively breastfeed who were better moms than me – because they listened to their babies before anyone else, rightfully gave up their pride and made sure their babies never went hungry like my son did.
So for my second time breastfeeding, with my twin girls, I knew that I would not let another child go hungry again. They were tiny 5-and-half pound near-term preemies with little fat, and I knew I had no colostrum. So I breastfed them each after delivery and supplemented them both from their very first meal. They were tiny in comparison to my son and readily took two ounces with each feeding. After receiving 2 ounces every three hours for the first 24 hours (16 ounces total), they only gained 1 ounce. Luckily no one gave me trouble about it. I knew all the risks and benefits of my feeding choices and there was no way I was going to risk hospitalizing another child again.
I was delighted when my milk fully came in at day four of life, and I was able to pump four ounces at one time. This would have been plenty for one baby but it was not enough for two. So I continued to supplement them after breastfeeding hoping I could pump enough to exclusively breastfeed. This time I did not have as much time to devote to breastfeeding, and I had a shorter maternity leave. When I returned to work, I had to work full time in order to pay for childcare. I had a toddler who was not speaking and had increasingly difficult behavioral problems that were undiagnosed and frightening. Even with 3 to 4 adults in the house, I could not get enough sleep with a toddler and two twins waking up around the clock.
Despite my best efforts, I could not increase my milk supply. I had even gone to my obstetrician to check for retained placenta and got a D&C to remove a tiny piece that looked suspicious, which unfortunately did nothing to my supply. I spent hours in front of the pump, instead of in front of my children.
Every day that my milk supply diminished from the stress, I felt more and more like a failure. I developed postpartum depression. One day I realized all I could pump was 5 mL. That day I knew I was not going let another day pass not being happy and present for my children. And so I got help, and I switched to formula.
Formula saved all of my children's lives. And it also saved me.
Because when I stopped pressuring myself to live up to a standard my body couldn't meet, I could handle my life again. I got to play with my children again. I felt happy again for the first time in months.
I write this to tell every mother that I have been an exclusively breastfeeding mom, a mixed-feeding mom and an exclusively formula-feeding mom. I was the same loving mother through it all.
I want you to know that you are not alone.
Although there were many times I felt like a failure for not producing enough milk, the only time that I believe that I truly failed was when I failed to feed my newborn son. There is no failure as long as you're feeding your child all that they need to stay safe and healthy. Making sure your child is fed and safe makes you the best kind of mom there is. We are lucky to live in a world with safe alternatives, where few children have to go hungry for lack of available milk. We are lucky to have devices to help us improve our supply without forcing a child to stay hungry for hours a day until that breast milk hopefully comes in.
I never want another mother to feel the kind of shame that I felt. I never want another child to go hungry and need to be hospitalized in order to be breastfed. I want every mother to feel supported and exalted for feeding her child all that they need to stay safe, healthy, and to thrive. Breast is not best if a child is going hungry. And formula is not the enemy of breastfeeding. Formula saved my children and my breastfeeding. So if your doctor is telling you your child needs formula, they are not doing it because they want to compromise your breastfeeding efforts. They are doing it to save your child from harm.
Fed IS best. It is not the bare minimum. To say that is to assume that every breastfeeding relationship is actually meeting that bare minimum – and not all do.
When the "breast is best" advocates protest the Fed is Best mission by saying cases like my son's are rare, they are saying that my son's needs do not matter. They are saying the millions of babies who have been hospitalized for going hungry while exclusively breastfeeding do not matter as much as their policies. Feeding a child means a child receives all they need to feed and grow their brain and body without compromise. It means EVERY child is protected by telling moms the whole truth about breastfeeding AND formula-feeding. The only prize at the end of motherhood is a healthy child who can go on to live a happy life. That is what both breastfeeding and formula gives us the privilege of doing for every single one of our babies.
Fed is best.
Fed Is Best Foundation Co-Founder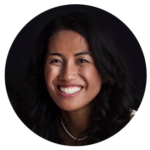 Christie del Castillo-Hegyi, M.D. is a Board Certified Emergency Physician, and Newborn Brain Injury and Breastfeeding Complications Researcher. You can read more about her and the foundation's mission here.