By Brooke Orosz, Ph.D. Professor of Statistics and Math, Fed is Best Advisor
My son was born 2 years ago today. In my seventh month, he was diagnosed with a condition called intrauterine growth restriction, basically his placenta wasn't working right, and he was growing too slowly as a result. To prevent complications, he was delivered by c-section at 37 weeks. He weighed just 4 pounds 15 ounces and appeared to have no baby fat at all, but he was vigorously healthy, and was able to spend his hospital stay with us rather than in NICU. We were absolutely over the moon.20
At 48 hours old, his bilirubin was just over 10. Shortly before his discharge at about 80 hours old, a staff member weighed him and discovered that he had already lost 11% of his body weight, but they did not tell us this. Despite several risk factors, no one suggested an additional bilirubin measurement before going home or counseled us on the risks of severe jaundice. We left the hospital with the impression that everything was going perfectly.
The next morning, we went to the pediatrician, who sent to the hospital for another bilirubin check. An hour later, he called us and told us to drive our son to the regional NICU. At readmission, he had lost 14% of his body weight, his sodium level was 159, and his bilirubin was over 19. He had to stay in the hospital overnight, and we had to leave him behind.
I cannot praise enough the NICU staff, a doctor, several nurses, a social worker and an LC. They acted swiftly and effectively to save my son's life, preserve his brain function and restore his health, and treated his father and I with extraordinary compassion on the worst day of our lives. I wish I remembered their names so I could name them, instead I will merely thank the NICU staff of St. Barnabas Hospital.
The hospital where he was born was Clara Maas. I cannot name one single staff member who was clearly negligent, I think it was more a case of him slipping through the cracks. The on-staff LC never checked on us after the first day, and I still don't know exactly who knew what, when or who made which decision. Nevertheless, they allowed an at-risk newborn (37 weeks and Small-for-Gestational-Age) to go home without double-checking that he was safe or providing any special instructions for his care. Personally, I would not deliver another baby there.
Details of the incident have been reported to Clara Maas hospital in a formal complaint, and to the Joint Commission.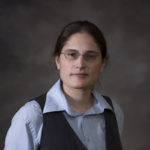 Brooke Orosz, PhD is a professor of mathematics and advisor to the Fed is Best Foundation. After her son's crisis, she was stunned to learn that readmissions for nursing problems are commonplace, and that they are not tracked or penalized by health authorities. Since then, she has used her knowledge of statistics to study the problem and to advocate for evidence-based feeding protocols that put the baby's safety and comfort first.