I just want to say thank you so much for your foundation's web page and support group. I can't say thank you enough! This is exactly the support system I have needed in my life since my daughter was admitted into the hospital at 3 weeks old due to failure to thrive.
This was worst experience of my life as a new mama and when the doctor told me my daughter could have died I was broken.
Because of the intense pressure, I felt the need to exclusively breastfeed my daughter. Yet for the 3 weeks that I tried I had no idea that I was starving my daughter ? My midwife was absolutely useless and she is a the biggest reason why this happened to us as she told me to keep breastfeeding and everything was fine. Long story short, I just didn't have enough milk, and I didn't find out until after my daughter was admitted to the hospital. This was the worst feeling in the world.  Formula is the only reason my daughter is alive today.  Formula saved my daughter's life!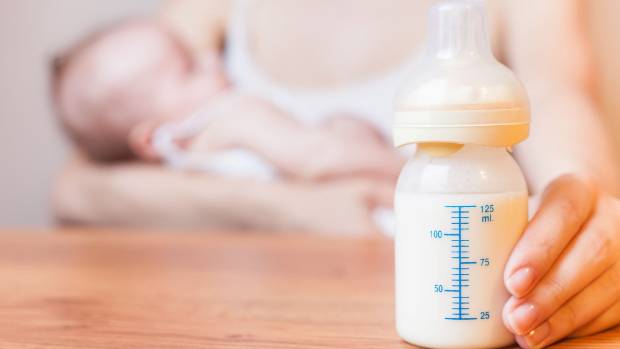 She is now 2 months but I still feel the guilt every day of not being able to breastfeed my daughter.  I feel like a failure. I cry most days because I am angry that my body failed me and my daughter. It's a horrible feeling, but I feel this way due to the motto "breast is best". However, for us this wasn't the case. Although I know formula is the best choice for my girl, I still hate going into the supermarket to buy it as I feel like people are judging me. I also feel embarrassed taking her into a public place and feeding her a bottle. I would rather go and hide in a parent room where I will receive no judgement, isn't this sad?  I also have scary thoughts that if I ever have another child will my breasts will fail me again. I hate this feeling but this has been my experience. For a while now I have been searching for some kind of support because of my lonely journey.  Your foundation page has brought tears to my eyes and I cannot thank you enough for your advocacy. It is something I needed when I was going through the toughest time of my life with my daughter.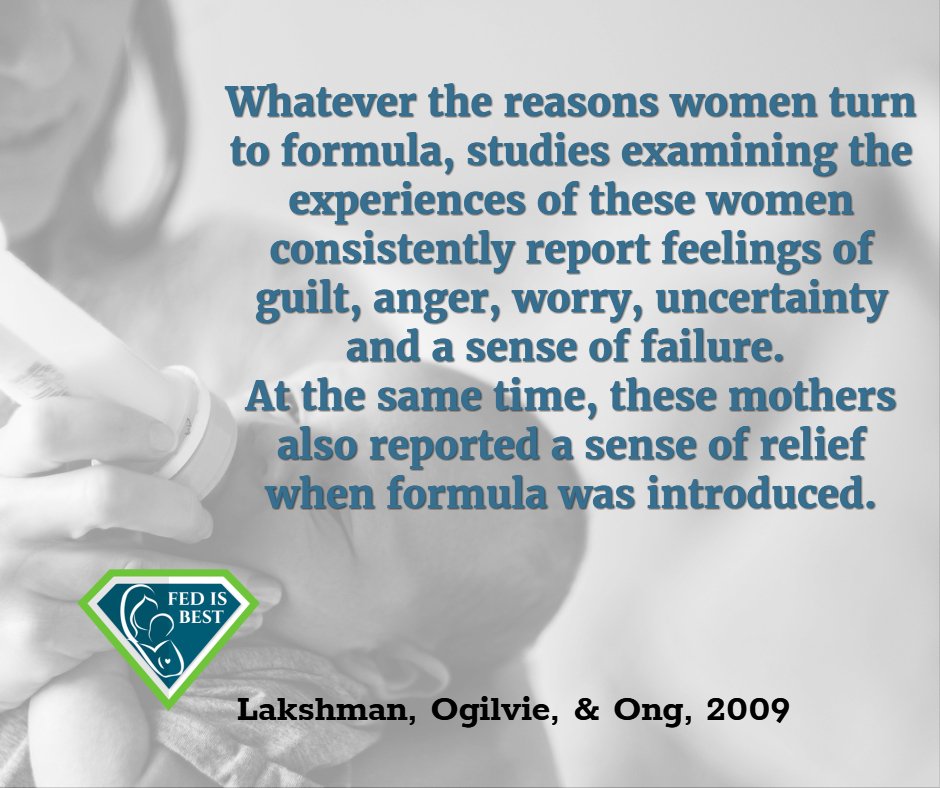 -Janelle W.
#FedIsBest
---
Resources:
Clinicians' Guide to Supporting Parents with Guilt About Breastfeeding Challenges
Can Redefining Infant Feeding Goals Enable Families to Feel Confident About How They Nourish Their Babies?
My Inability to Exclusively Breastfeed Was a Constant Destructive Force in My Life After My Son's Birth – I Had a Suicide Plan
HOW YOU CAN SUPPORT FED IS BEST
There are many ways you can support the mission of the Fed is Best Foundation. Please consider contributing in the following ways:
Thank you so much from the Founders of the Fed is Best Foundation!