Christie del Castillo-Hegyi, M.D., Co-Founder
On Sept. 22, 2017, senior members of the Fed is Best Foundation, and guests including a neonatologist from a leading U.S. tertiary care hospital who wished to remain anonymous and a pediatric endocrinologist, Dr. Paul Thornton, M.D, from Cook Children's Hospital Fort Worth, lead author of the Pediatric Endocrine Society's newborn hypoglycemia guidelines met via teleconference with top officials of the WHO Breastfeeding Program: Dr. Laurence Grummer-Strawn, Ph.D., Dr. Nigel Rollins, M.D. and Dr. Wilson Were, M.D. to express their concerns about the complications arising from the BFHI Ten Steps and to ask what, if any, monitoring, research, or public outreach the WHO has planned regarding the risks of accidental starvation of exclusively breastfed newborns. The Foundation members who attended were 1) Christie del Castillo-Hegyi, MD, Co-Founder, 2) Jody Segrave-Daly, RN, IBCLC, Co-Founder, 3) Julie Tibbets, JD, Partner at Alston & Bird, LLP, Pro-Bono Attorney for the Foundation, 4) Brian Symon, MD, Senior Advisor, and 5) Hillary Kuzdeba, MPH, former quality improvement program coordinator at a childrens hospital , managing infant feeding projects and Senior Advisor.
This is a video of the presentation given to the WHO officials: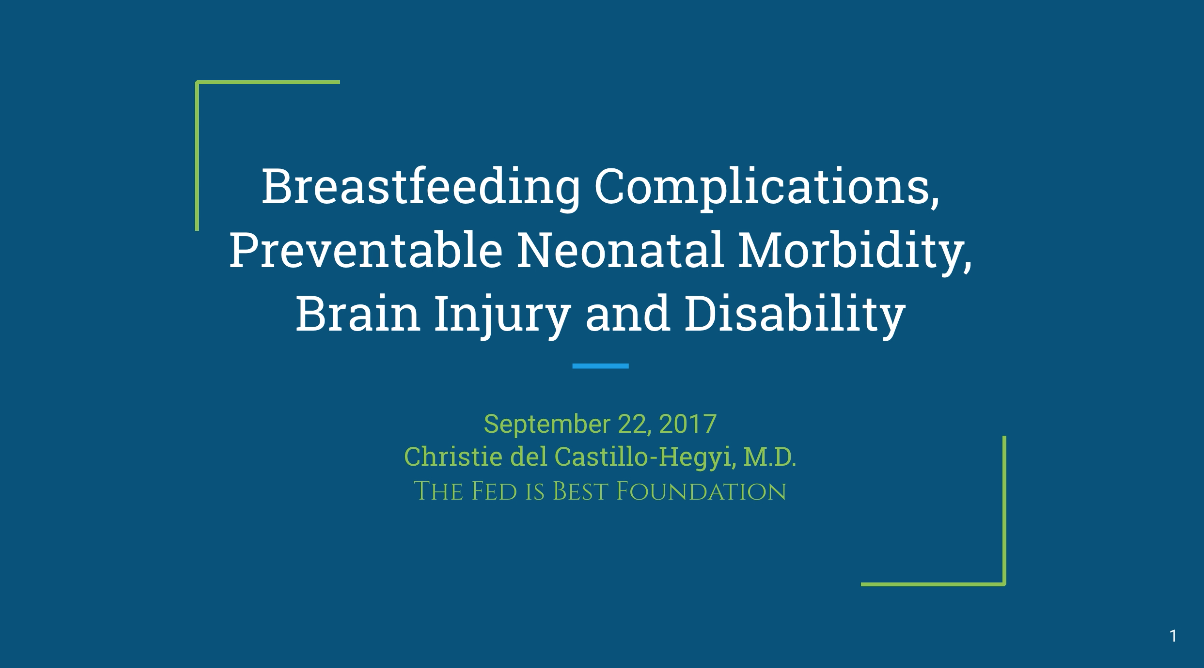 We believe all babies deserve to be protected from hunger and thirst every single day of their life and we believe that education on Safe Infant Feeding should be free. If you would like to make a donation to support the Fed is Best Foundation's mission to teach every parent Safe Infant Feeding, please consider making a one-time or recurring donation to our organization.
Thank you from the Fed is Best Foundation!
Please follow and like us: